Poll results: bring on the Pixel phones!
9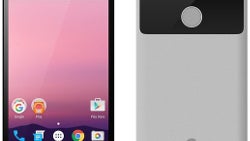 So, Google's new vanilla Android-rigged flagships will be called Pixel, leaving the Nexus name in the past. And we are about to see them pretty soon, too — they are to be announced next Tuesday, alongside some other juicy Google-made things, for sure.
Google's flagships were always more of a concept device, geared towards the Android geek, with no heavy marketing surrounding them, and no fanfares on release. Last year, Google started slowly changing that, and made an effort to present the
Nexus 5X
and the
Nexus 6P
— the first-ever metal-made Nexus — in an upbeat event, which praised the phones' features. It is speculated that, this year, we will be seeing even more flashy presentations, as Google slowly tries to push its own phone as mainstream devices.
But hey, for those that have been following the past Google phone releases, it may be a bit hard to un-learn the habit of expecting something low-key. We decided to check your hype levels with a poll. It seems that there's a good amount of excitement, or at least interest, for what Google is about to unveil in a few days!