Poll results: IFA is almost upon us, what are you most excited about?
13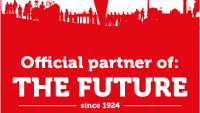 On Monday, just before the first round of IFA 2014 events kicked off, we sought to gauge your expectations for the event. What were you most excited about? Was it the upcoming Samsung Galaxy Note 4? Or Sony's flagship refresh in the Xperia Z3? Heck, judging by the reception the Sony Xperia Z1 Compact was treated to, we felt positive the Z3 Compact would be on your minds, too.
Well, by now, most of these devices are a reality, so you've got the opportunity to contrast and compare: were you expectations met? Only you can answer that question, and, of course, the few people that voted for Huawei's Ascend Mate 7 will have to wait an hour or two longer to be in a position to do the same. The rest, however, can do so now, so let's get to the numbers.
The majority (53.12%) were, of course, most excited about the Galaxy Note 4. Coming up at second place with 11.41% is the dynamic duo, Microsoft and Nokia, followed by the Sony Xperia Z3 (10.34%) and Xperia Z3 Compact (9.89%). Look below to see how the rest ranked. Anybody surprised?