Poll results: Have you ever purchased a smartphone or tablet without a warranty?
13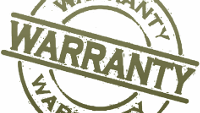 On Monday, we asked you whether you've ever purchased a mobile device that without getting warranty for it, and it's time to see what you answered.
First, though, let's explain what was our reason for asking. More and more tech enthusiasts are looking at devices from Asia where novelty like Quad HD displays is always available in smartphones, and you can become an early adopter. Getting such a device could be a challenge not just because of the buying process, but because there may be no local warranty for such a device in a country like the United States.
So we wondered: is that really something that people do, and would do again? The answers are in, and the answer seems to be 'yes'. Nearly half of all respondents answered that they have bought a device without warranty and actually would do it again. 12% have done this before, but would rather not risk anymore. Then, we have 11% who have not done this, but would do it, and finally, nearly 27.5% who have not done and would not do it.
Overall, though, just looking at those willing to buy a device without warranty, regardless of whether or not they've bought one before, it's clear that not that many people care for the warranty. A combined 61% are willing to buy a device without warranty, while 39% are against it.
So there you have it, the people's opinion seems to be in favor of experimenting with no warranty, if a device is worth it.