Pokemon Go launch delayed in Japan, Nintendo stock drops 13 percent
13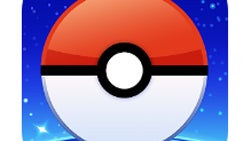 Nintendo's stock on Wednesday tumbled down 13 percent, after Pokemon Go's launch in Japan was delayed due to concerns of possible servers overload. Leaked internal communication from McDonalds Japan – the game's first sponsor – yesterday revealed that Pokemon Go was slated for a Wednesday launch in Nintendo's homeland, but the plans were scrapped due to fears that the huge hype surrounding the game could lead to massive servers overload.
Despite the small hiccup in Nintendo's recent exorbitant market gains, its market cap has
nearly doubled since Pokemon Go's launch on July 6
. The game is still on track to break the $4 billion per year wall, provided that it keeps its current momentum in the coming months, which would be a first for the mobile gaming industry.
Pokemon Go has been a roller coaster of success for both Nintendo, McDonalds and other companies. It's curious to see how much a delayed launch in Japan effects Nintendo's market cap, when the video game juggernaut doesn't even technically own the game.
via:
Reuters