Pick one: a smartphone great for gaming, or a smartphone with a great camera
36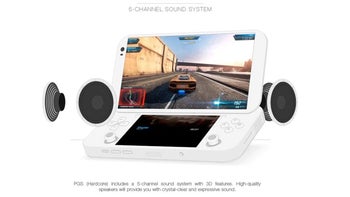 In recent years, the smartphone industry has hit a plateau. Midrange phones have become great, flagship phones only get gradual updates year after year. Not necessarily a bad thing — it's how the cookie crumbles in the tech world.
Now, manufacturers are looking for other ways to make their products different and appealing. Some are experimenting with foldable devices, which will rejuvenate the stream of new devices for a while for sure. Then, there are others that work with the tech we currently have to build dedicated "gaming" phones. You know — edgy looks, RGB lights, and powerful hardware. There are also those that do some crazy experiments with camera modules, looking to build the ultimate phone camera.
Yes, we already have some perfectly good all-around phones that play games and shoot great pictures just fine. But let's imagine that the manufacturers get their way and we get an awesome gaming phone, with great hardware performance, special buttons, and even a few exclusive games, but a not-so-great camera. Then, let's imagine the perfect cameraphone comes around, with an all-around great snapper, but only capable of providing your basic gaming experience.
Which one would you choose?