PhotoMath uses your phone's camera to solve math problems
18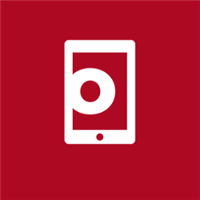 Imagine how much easier your High School days would have been with the PhotoMath app. All you do is snap a picture of a difficult math problem using the camera on your phone, and the answer pops up right in front of you. The app supports problems using decimals and fractions, arithmetic expressions, powers and roots and simple linear equations.
Versions of the app are now available for free in the Windows Phone Store, and in the Apple App Store. Android users will have to wait until early next year to download PhotoMath. The company behind the app, MicroBlink, had worked on PhotoPay. Take a picture of a bill using the camera on your phone, and the money is zapped out of your bank and is used to pay the bill. The technology was licensed to 14 banks in Europe.
While MicroBlink has a number of possible applications for its technology, getting thousands of students to test out their technology for free is a brilliant strategy. We should add that the app works only with printed equations, and does show you how to solve certain math problems step by step.
PhotoMath is a dream come true for those who just can't grasp math, or feel that they have better things to do with their time than solve pointless math equations. Click on the video below to see the app in action.
source: PhotoMath (
iOS
|
Windows
) via
TechCrunch