Palm's webOS 1.4 changelog has been leaked?
4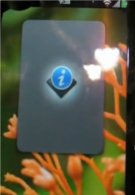 The big day is finally here for Palm owners waiting to get their taste of webOS 1.4, but it's still unheard of any webOS owners seeing the light of it. Although the
rumor pointed to today
as being the release of webOS 1.4, it looks like the changelog for it has been leaked – we hope. The latest update to Palm's platform hosts a myriad of fixes that'll put an end to some annoying bugs that plague some handsets. The biggest thing to come out of it is the capability of capturing video – easily something that might have prevented some people from choosing it as their handset of choice. There are also numerous features to expect such as an improved universal search which includes outlook Exchange and corporate address look up. Palm Pre owners should pay extra attention because there's one exciting feature that'll affect you the most – webOS 1.4 will add support for Adobe Flash 10 Beta. So far it sounds like no one has been able to get their hands on the update, but we'd suggest to keep on checking every now and then because you never know when Palm will give it the green light.
source:
PreCentral