Palm Pre - it's lunch time! Oh, we mean launch!
15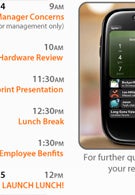 Okay, we know you must be getting sick of these, but guess what – we might have a possible release date for the ubiquitous
Palm Pre
here! This time, BGR has shared what an anonymous tipster (thank God, the world is full of these) sent them an internal Palm memo showing a list of meetings and events and ending with the mysterious "LAUNCH LUNCH!", due on June 5, 12PM.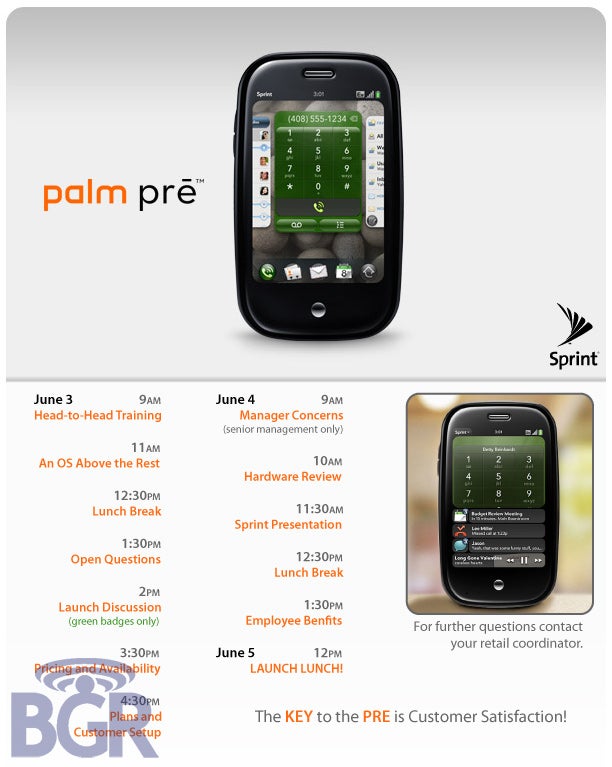 It seems like the Palm Pre is coming out at lunch time...
We can't be sure if this is the real release date we've been waiting for, but either way, the image is definitely worth looking at. Don't forget you are always welcome to tell us what you think and remember "The KEY to the PRE is Customer Satisfaction!"… Oh, we do hope it is!
Palm Pre Preliminary Specifications
|
Hands-on
source:
BGR