Over last 6 months Android's U.S. sales soar while BlackBerry's U.S. sales plunge
7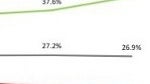 In the U.S. smartphone market, there are three major trends: Android sales are up sharply, BlackBerry sales are down sharply and Apple iPhone sales remain steady. Over the last 6 months, according to Nielsen, Apple's share of the U.S. smartphone market had grown just a bit from 27.9% to 28.6%. Android has soared from a 15% slice of the pie to 25.8% while RIM's share has fallen sharply. RIM was in first place 6 months ago with 33.9% of sales and that figure is now 26.1%, dropping the manufacturer to 2nd place behind Apple and just a tad ahead of the hard charging Android.
What about the market share for phones just acquired in the last 6 months? The numbers are eerily similar to market share performance as the Apple iPhone accounted for 26.9% of smartphone sales, up from 20.9% in the last 6 months. During the same period Android surged from 27.8% of new U.S smartphones purchased to 40.8% and RIM dropped from #1 to #3.
Right now, Android has the attention in the U.S and with dual-core driven Android models coming and Gingerbread powered phones on the way, things could still improve for Google's open source OS. Where would Android take more percentage from? RIM continues to be a strong possibility.
source:
GigaOm
via
androinica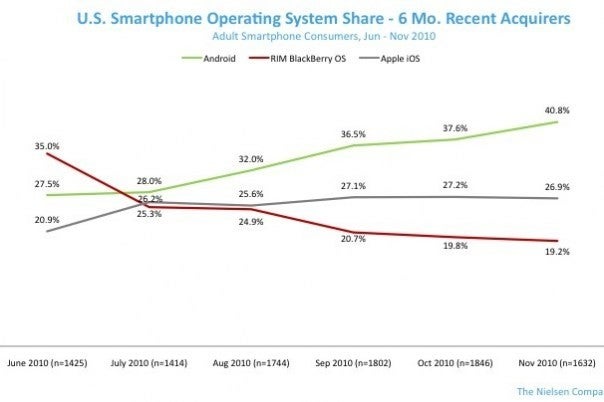 Looking at the choice of recent acquirers of smartphones in the last 6 months, Android has a better than 40% share in the U.S. smartphone market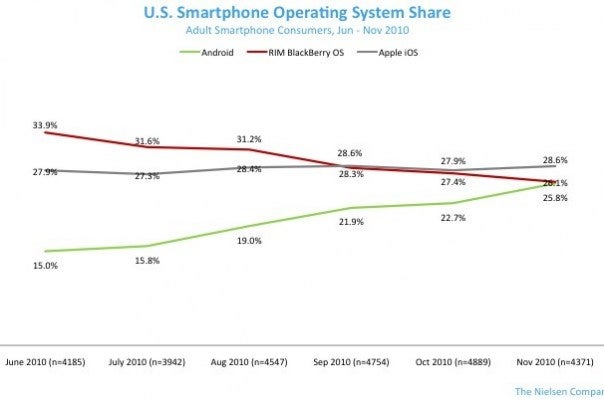 Apple leads in U.S. smartphone marketshare over the last 6 months