Opera Max now saves you up to 50% of the data used to stream music from certain sites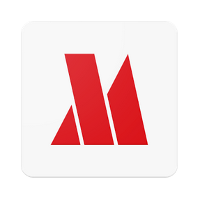 Back in August, Opera Max announced that those using its data compression app could
save as much as 50% of the data
they normally expend to watch YouTube and Netflix. Users experience no drop off in video quality, and see less buffering. Now, Opera Max has turned its attention to music streaming. Those listening to streamed tunes via apps like YouTube Music, Pandora, Slacker Radio, Gaana and Saavn, can save up to 50% of the data they normally use to hear their favorite songs from these providers.
According to Opera, listening to streaming music or an online radio station will eat up 1GB of data in nine hours. You could go right through your monthly data cap without even giving it a moment's thought. While the five music streamers named above have passed Opera's QA test, it plans on adding additional apps "in the near future." That will make Opera Max even more valuable as a data saving tool.
Besides saving data, the Opera Max app will also keep track of data usage over both cellular and Wi-Fi. This helps users see how much data they have consumed on a daily or monthly basis, so that they can have a better grip on their account. If you find yourself constantly exceeding your monthly data allowance, paying overages or getting throttled, this is an app that you need to install on your phone.
"More and more people love listening to their favorite music with apps; however, these apps are among the major data hogs consuming users' mobile data quickly. Now, we have added audio compression for these music apps so that people will feel free to stream music without having to look constantly for available, free Wi-Fi coverage. This is particularly helpful for users with limited data plans."-Sergey Lossev, Product Manager, Opera Software
Opera Max is a free download from the Google Play Store, which you can install by clicking on
this link
.
source: Opera