Open webOS ported to Galaxy Nexus
25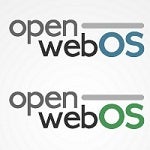 Literally the same day that Open webOS 1.0 was released, webOS-ports.org successfully shows Open webOS ported to a Galaxy Nexus device.
This is a pretty impressive first effort
given what HP managed to do for the announcement
and that this port was a couple of months worth of tinkering. Hardware acceleration needs quite a bit of work, but the goal is to make the device viable for everyday use while running Open webOS. There will be a process published once they have all the bugs worked out and can show a fully functional unit.
For now, the device can currently connect to Wi-Fi, but does not yet support complete phone functions. It will be interesting to see how far and how fast developers are able to make this work on varying platforms.
sources:
webOS-ports.org
via
Open webOS blog
and
The Verge