Open Mic+ offers another alternative to get Touchless Control on your Android device
9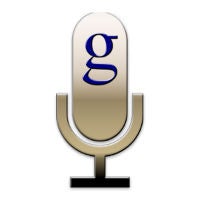 Everyone wants to offer users a way to get the same
Touchless Control
that you would find on a new Motorola device on any other Android device. There are some options to do this, including a couple that we
suggested before
; but, all will run into issues of battery life if you want it to be listening all the time. It's hard to offer the same functionality without the hardware designed to support it. But, another entrant, Open Mic+ has come along to give it a try.
Open Mic+ is as simple as can be. Once you start the service (which can be started on your device boot), it will start listening for the keyphrase "OK Google Now". You can change the keyphrase to anything you want, and there is an option to have it listen even when the device is asleep, but that will really kill your battery (we've seen it suck 10% of our Nexus 4 battery in less than an hour of informal testing.) The app does offer hooks into Tasker for more powerful automation, but doesn't require it, which is very nice.
If you want to give Open Mic+ a try, it is free in the Google Play Store and requires Android 4.1 or higher.