OnePlus 3 - specs review
6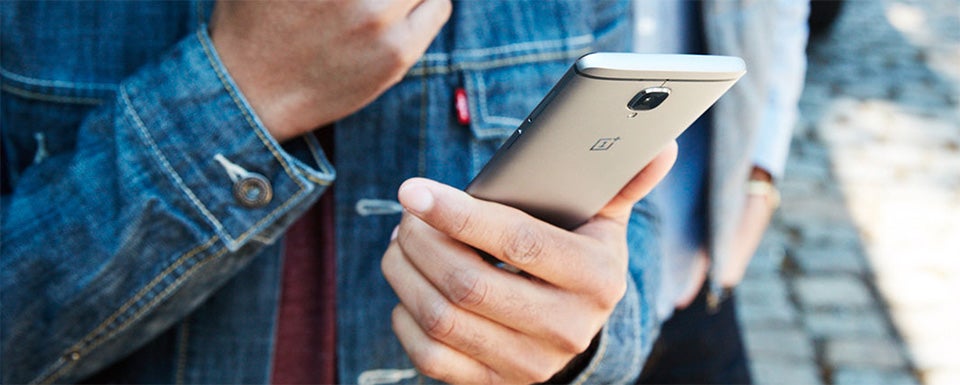 Two years and a half since its inception, OnePlus has released its most ambitious smartphone to date – the OnePlus 3. With all the experience and know-how it acquired in the months spent making and distributing handsets, its third-generation flagship phone sees the company focused one hundred percent on delivering the best device it's capable of creating.
While last year's OnePlus 2 was an underwhelming phone plagued by untamed hype and unpleasant compromises, its successor seems to be nothing short of a powerhouse built to demanding standards. Let's see what the company's third high specs, low cost phone is about.
Design
Rather than experiment with exotic finishes like the quirky (but memorable) Sandstone Black, OnePlus fashioned a presentable metal body out of "space-grade" aluminum alloy, chosen for its strength and light weight. The shell is carved out of a single block to accomplish a sturdy unibody build with a balance between soft curves and sharp lines. Measuring 6.01 x 2.94 x 0.29 inches (152.7 x 74.7 x 7.35 mm), the OnePlus 3 is reasonably sized for a high-end phone, and impressively thin.
Something on the OnePlus 3 that you won't find on widely available Android phones is its Alert Slider, a toggle that lets you switch between three settings to get all notifications, priority notifications, or sweet silence.
OnePlus is selling its flagship phone in two striking color variants – Graphite and Soft Gold. The former has been calibrated to capture the natural look of titanium mineral, while the latter is designed after the golden tones of traditional Japanese art. Both styles are finished with a sand-blasting process to bring out their metallic luster.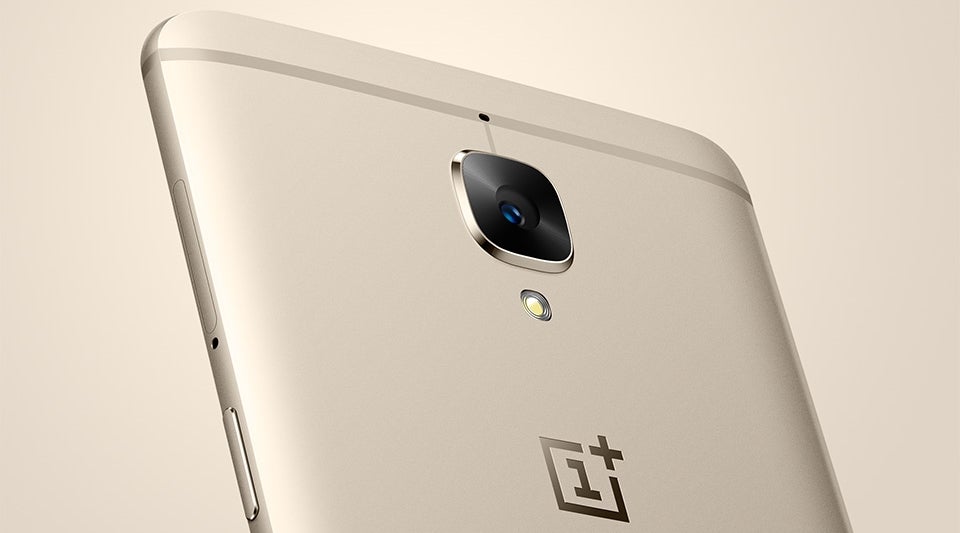 Additionally, the OnePlus 3 features a Home button, surrounded by two customizable capacitive touch keys. The Home button houses a fingerprint sensor. Above it, the display is fit with a pre-applied screen protector. And on the very bottom, there's a modern-day USB Type-C port.
Overall, this is OnePlus' most mature and refined design attempt. In the span of its short existence, the company has managed to build a metal phone, the likes of which took competitors much longer to perfect. Then again, OnePlus wasn't around when the fundamentals of building sleek metal phones were being forged by Apple and HTC, one smartphone generation at a time.
Display
For the third time in a row, OnePlus goes for a 5.5-inch, 1080p-resolution display. While side-stepping the Quad-HD resolution trend is still a reasonable thing to do, given the unfavorable ratio between user benefit and performance compromises it proposes, users won't be able to take full advantage of the OnePlus 3's big and bold display for virtual reality entertainment. The company should have considered a more sensible option – dial up the resolution for VR and leave it at 1080p during casual use. That aside, OnePlus has sourced a current-generation Super AMOLED screen by Samsung, built with a dual-polarizing layer for better clarity under bright sunlight. It's also customized to OnePlus' gamma, color temperature, and luminance specs. Thus, the company branded the display as Optic AMOLED, which has a nice ring to it.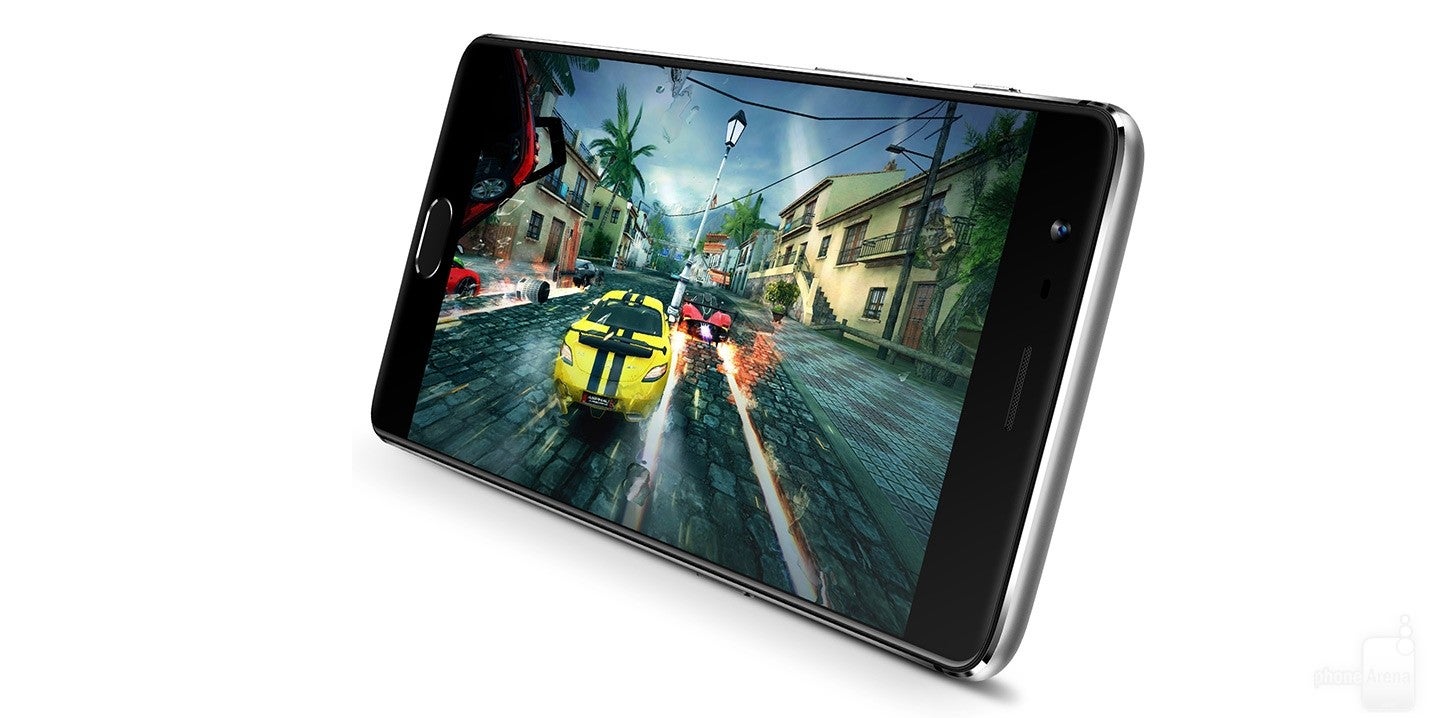 Performance
OnePlus doesn't build mere smartphones, it makes tech powerhouses. Its third-generation flagship is powered by the warmly regarded Qualcomm Snapdragon 820 chipset, also found in the rest of 2016's high-end phones. It offers a 35% processing boost and 40% faster graphics at a reduced power consumption over the Snapdragon 810-powered OnePlus 2. The chipset is paired with – wait for it – 6GB of LPDDR4 RAM memory and 64GB of UFS 2.0 flash storage, three times faster than the widely used eMMC 5.1 technology. Overkill? Absolutely. Nice to have? Sure! The house is ran by a 3000mAh battery, which sounds reassuring, given the OnePlus 3's energy-efficient 14nm processor and AMOLED display.
Talking about the battery, OnePlus implemented a custom fast-charging solution that goes by the name of Dash Charge. It's advertised as capable of charging the phone to 63% in 30 minutes, which is supposed to be enough electrons for 7 hours of uninterrupted video playback. According to OnePlus, Dash Charge generates a larger electric current without tormenting the battery and heating it up. It's also able to sustain stable charging speeds as it doesn't slow down when the phone is being used during charging. The special Dash Charge adapter contains all the heat-generating components, keeping them a safe distance away from the smartphone.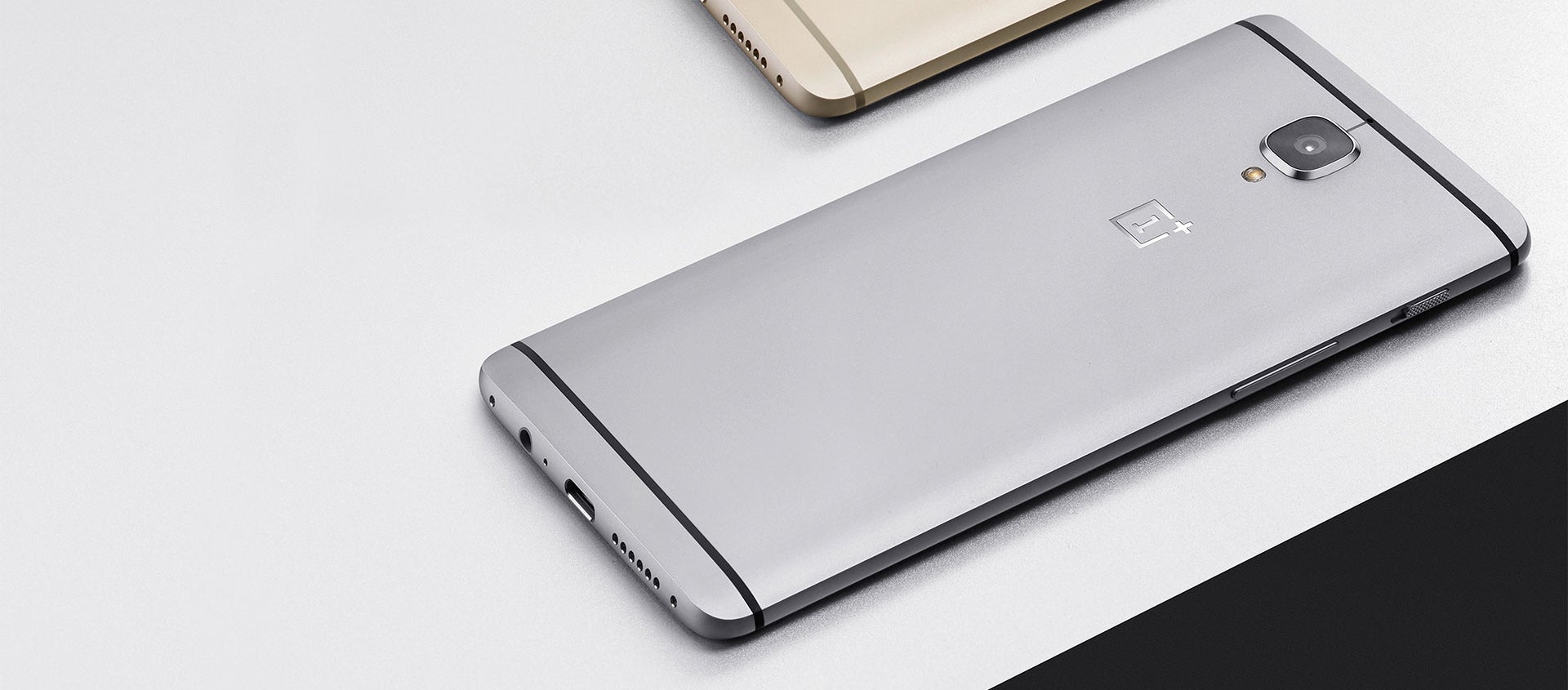 Moreover, thanks to that full-fledged Qualcomm modem, the OnePlus 3 offers wide-band support for global carriers and is sold fully unlocked. The handset has two nanoSIM card slots, hooking up with two networks simultaneously.
Camera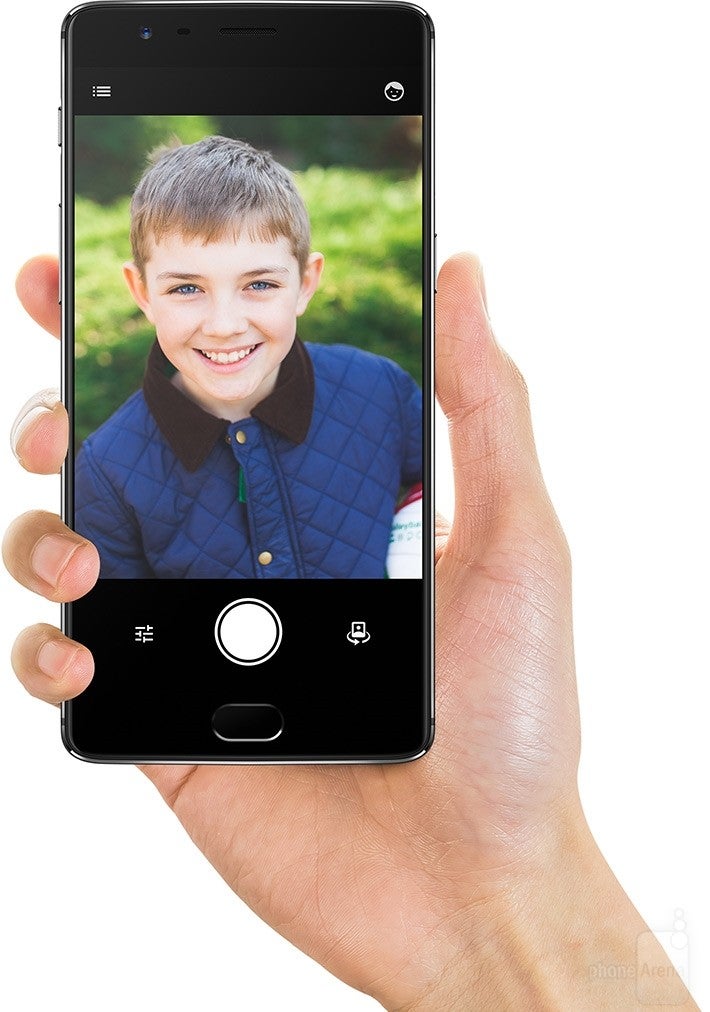 Making up for the OnePlus 2's underwhelming photography, the company invited a 16MP Sony IMX298-based main camera to grace its successor's back panel. The same sensor reigns supreme inside recent high-end phones like the Xiaomi Mi 5 and the ASUS ZenFone 3, so it's proven itself as a fine foundation for improvement with masterful camera algorithms.
The alleged photo samples posted by OnePlus straight-up look like National Geographic shots, leading us to doubt their authenticity. We'll tell you more about the image quality in our upcoming OnePlus 3 review. We have high expectations, considering the camera setup features goodies like electronic and optical image stabilization, automatic HDR, and dynamic de-noise. The latter is especially intriguing, as it works by taking several photos and comparing them in order to reduce digital noise. Additionally, the smartphone's camera app comes with manual controls, complete with RAW image file support for freehand post-shot editing.
On the front, the OnePlus 3 boasts an 8MP selfie camera with a face detection feature that lets you land a shot by just smiling at it. While this allows for hands-free photos, we have to ask – what if one wants to take a grumpy selfie? Oops!
Expectations
The OnePlus 3 covers a lot of ground for a $400 smartphone. On paper, its design and spec sheet are seemingly devoid of flaws, easily capable of competing with handsets twice the price. Hopefully, the smartphone can deliver on all the generous promises it throws in the eyes of users. Was OnePlus finally free to create the no-compromise "Flagship Killer" it's always envisioned? We'll have to see about that in the weeks ahead as we scrutinize all the details that make up the OnePlus 3, one of 2016's most intriguing smartphones.
ALSO READ