Official video shows off the features of the BlackBerry Priv
70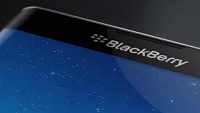 With the November 6th launch date for the
BlackBerry Priv
just around the corner, BlackBerry has released an official video that shows off the features of its Android flavored secure slider. If the company could boil this video down to 30 seconds, they would have quite an ad for the phone. Right off the bat, BlackBerry makes it clear that some of its own features, like BlackBerry Hub, are still part of the Priv experience. This is where you will find all of your messages, email, social media communications, and more.
The dual-curved screen is 5.4-inches, and with a 1440 x 2560 QHD resolution, it provides a 540ppi pixel density. This is by far the best display ever found on a 'Berry. And users are a simple slide away from revealing the physical BlackBerry QWERTY, a feature not found on Android handsets these days. Being touch-enabled, you can scroll through websites by sliding your finger up and down on the keys. For those who would rather stick with the virtual keyboard, that is offered too, along with BlackBerry's predictive word capabilities.
The video calls the 3410mAh battery "colossal," and says that it carries 22.5 hours of mixed use battery life. Of course, the 18MP Schneider-Kreuznach rear camera is displayed, and the rear snapper features OIS.
This wouldn't be a promotional video for the Priv without mentioning how DTEK alerts you to possible violations of your privacy. The feature not only monitors your phone to alert you when you are at risk, it also suggests steps you can take to nip an attack in the bud.
This is the video that might inspire someone to go out and pick up the Priv. Feel inspired?
source:
BlackBerry
Recommended Stories