Apple will sell an official clear case for the Apple iPhone XR
42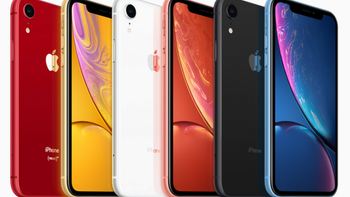 When Apple introduced the
iPhone XR
last month (along with the
iPhone XS
and
iPhone XS Max
, of course) it posted an online press release in various countries around the world. This was done to reveal the pricing in local currencies, among other things. One release was made for Apple's Canadian customers and included some wording in the fine print that everyone seemed to miss until now.
According to Apple's Canadian press release for the
iPhone XR
, the company will be selling a clear case for the phone, starting at $55 Canadian Dollars (equivalent to $42 USD at current exchange rates). The fact that Apple is offering a case isn't a surprise; after all, it has offered silicone and leather iPhone cases for years now. What makes this interesting is that Apple is selling a
clear
case, ostensibly to show off the six different color options available for the iPhone XR. Those choices include black, white, coral, red, yellow and blue.
Pre-orders for the Apple iPhone XR begin on October 19th, and the phone will launch on October 26th. The 64GB model is priced at $749 (or 24 monthly payments of $37.41). The 128GB variant will cost you $799 (or 24 monthly payments of $39.50), and the 256GB model will set you back $899 (or 24 monthly payments of $43.66).
While we have no word yet on when the clear case will be made available, we could get an update from Apple when the iPhone XR becomes available for pre-orders a week from today.