Nvidia Kai project will bring affordable quad-core smartphone by end-year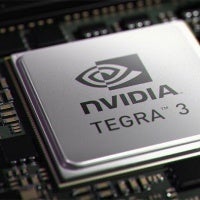 The
Nexus 7
tablet is an amazing value for the money - it's got a quad-core Tegra 3 chip, a 7-inch high-res screen, 8 gigs of flash memory in the basic version, a gig of RAM... and it costs $200. How is that even possible, you might wonder, and truth is that Google is selling the Asus-made tablet for virtually no profit, but even if it was a bit more expensive, it's still a much better deal than all the smartphones with similar specs.
Why the huge gap? Smartphones come with smaller and cheaper screens, and all the other internals are similar in the current cream of the crop devices, but they cost three to four times more than the Nexus 7 tablets.
This will soon end, though, as the
Nvidia Kai project
, the same one that brought us the Nexus 7 tablet, arrives on smartphones by the end of the year. The initial target of the Kai platform were tablets, but now that it's conquered this space, Nvidia turns the project to bring affordable quad-core processors to smartphones.
Good news is that the first affordable Tegra 3 devices will start appearing by the end of this year. Unnamed Chinese companies will be the first to make those devices, and we honestly hope they make it outside of China, but for the moment we have no clarity on that. Time will tell, but it's a huge promise we can only keep our fingers crossed for.
source:
MyDrivers
via
PocketNow