Nude is a new iPhone app that automatically finds your nudes and hides them from the camera roll
7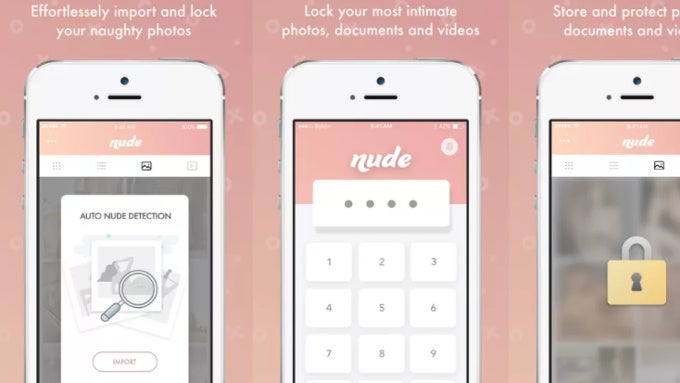 Nude is an app that... well, hides your nudes from the camera roll, deletes them from iCloud and moves them into the password-protected app. Simple, right? What's new and exciting is that this app does not require you to do anything: it uses AI to analyze your photos (on your phone, it does not send your photos online), and then when it finds nudes it will automatically remove those from the camera roll.
Unfortunately, this trick does not work with videos yet, so you'd have to take care to protect them from curious eyes yourselves.
If you like the idea, you can give Nude a shot at the link below. Keep in mind that Nude is only free to download, but actually using it costs $1 a month, not a huge price, but not free either.
AI is here to... sort through your nudes
Of course, hiding photos on the iPhone has been possible for quite a while. You could use apps like Secret Calculator Photo Vault that masks itself as a calculator, while in reality being a password-protected app that stores your hidden photos. The innovation of Nude, created by 21-year-old entrepreneurs from UC Berkeley is that it uses AI to automatically figure out which pictures should be hidden. And early testers say it detects man boobs, as well, so be warned.
Interestingly enough, the new Nude app is able to be very accurate in its detection thanks to CoreML introduced with iOS 11 that allows for AI on the phone. To build the AI that recognizes nudes, the team behind the app scraped sites like PornHub for proper (or rather, improper) images and worked over more than 30 million photos. The algorithm still isn't perfect, according to the founders, but it will get better over time.