Next-gen iPad production reportedly begins in Asia with anti-reflective coating
4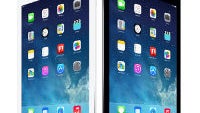 The vast majority of the Apple rumor mill right now is focused on the iPhone 6, the 5.5-inch iPhone, and the iWatch. The news and speculation has been so skewed towards those products that you might have forgotten that there are new iPads on the way as well. According to a new report, the next-gen iPad production has begun in Asia.
The word from the Asian supply chain is that the next iPad Air has already begun production, and the new iPad mini is just starting production now. The odd thing is that the two tablets aren't reported to release at the same time. The new iPad Air is said to launch by the end of this quarter or the beginning of the next (read: around September/October), but the new iPad mini is only listed for release at some point by the end of the year. Given that it is only entering production now, a later release wouldn't be too much of a surprise.
However, the difference in production schedules could also be because of expected delays in the iPad Air production. Supposedly, Apple is putting a new anti-reflective coating on the iPad Air display to make it easier to read, especially in sunlight; but, that coating has been dropping the production output of the tablet. Perhaps, Apple started production a bit sooner in order to make up for the lower yield.
The rumors have Apple announcing the new iPhones on September 9th, but there is still no word on when the new iPads will be announced. There is also no word on what is happening with the 12.2-inch iPad Pro that Apple has been said to have in the pipeline.