New markets are being graced with Verizon's 4G LTE presence starting on August 18
25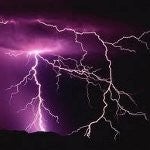 Bringing along plenty of big smiles, news about Verizon's intention to grace new markets with their 4G LTE presence will undoubtedly be greeted with open arms by customers. Additionally, it'll give them a big reason to now pick up any of Verizon's 4G LTE device offerings to take advantage of the peppy data speeds that come with the next-generation network.
Starting on
August 18th
, there are a bunch of new markets across the country gaining 4G LTE connectivity – these include Bakersfield, Salinas, and Monterey, Ca.; Collins, Co.; Council Bluffs, Iowa; Worcester, Mass.; Omaha, Neb.; Ithaca, N.Y.; Columbus, Ohio; Altoona and Johnstown, Pa.; and Provo/Orem, Utah. Moreover, Big Red is also planning on expanding their footprint in current markets that include MetroWest, Mass.; Nyack, West Nyack, Orangeburg, Pearl River, and Spring Valley, N.Y.; and Cincinnati, Ohio.
So there you have it folks, it's more of a reason why customers in these areas should plan ahead and think about scooping up any of their 4G LTE devices because we're confident that they'll be impressed by the results.
via
Mobileburn