New iPhone may be thinner thanks to using in-cell touch panels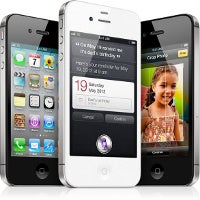 The next iPhone may use in-cell touch panels rather than the traditional on-cell panels with glass on top, and Apple may switch its screen manufacturing to Japanese Sharp and Toshiba who are ahred with the technology, according to Taiwanese DigiTimes.
The publication's sources claim that Apple will use Sharp's 5.5G production lines and Toshiba's 6G production lines for the new in-cell touch panels.But what exactly is an in-cell touch panel?
Unlike traditional display manufacturing where there's a need for an additional glass on top of the display, in-cell touch panels integrate the touch functions directly into the TFT screen. This makes it not only cheaper to make screens, but also allows for thinner devices, as there's no need for the additional glass. The touch sensors are placed directly into the color filters rather than on top of them. Apple's adoption is the technology's chance to make it to the mainstream, so it can eventually end up on other handsets as well.
FEATURED VIDEO
DigiTimes mentions that if Apple picks Sharp and Toshiba, its traditional screen partners TPK Holding and Wintek will take a big hit in sales. TPK is already preparing a response in the form of touch on lens single-glass touch.
DisplaySearch analyst David Hsieh agrees with DigiTimes' sources:
"Of course, Taiwanese panel makers are also developing this technology, but Japanese suppliers still run faster [..] compared with on-cell technology, touch panels that use in-cell technology can be made thinner because the touch sensors are actually placed inside the color filters rather than on top of them", he explained."