New iPad ad tells you to "do it all more beautifully" on a Retina display
21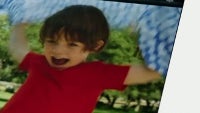 The new
Apple iPad
is an unmatched technological achievement - with a mind-blowing screen resolution of 2048 by 1536 pixels, there has been no tablet to come even close to contesting its high-res king title. Apple is fully aware of that and wants to teach you too about how important having such a razor sharp Retina display is, and how it changes everything you do in a new ad.
The ad quickly goes through some of the things you can easily do on an iPad - from sending a note, through staying informed and having an Office package, and to the new interactive iBooks textbooks. But the real kicker is not only what you can do, but also how you do it, "all more beautifully."
The iPad ad is with the typical upbeat music and is great at demonstrating what the tablet is actually capable of. And frankly, isn't this the best way to advertize a product?
Recommended Stories