New features of Oreo-based Samsung Experience 9.0 detailed in infographic
17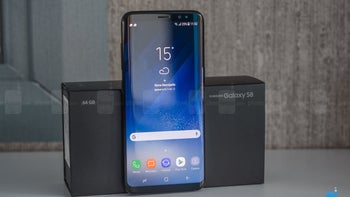 Android 8 Oreo has been out for quite some time now, but it still hasn't graced the vast majority of phones running on Google's OS. Samsung, the biggest player on the Android market, has taken its sweet time with the update, largely due to the fact that it likes to embellish and enhance the software with its own custom overlay called the "Samsung Experience" (previously known as TouchWiz).
Fortunately, we're not too far off from seeing the first Samsung phones to be officially powered by Android 8. After several months of
public beta tests
, the
Galaxy S8
and
S8+
are very close to receiving the Oreo-based Samsung Experience 9.0. The official rollout will hopefully happen before the end of February.
If you've participated in the beta program, you've probably seen Sammie's infographic about the new features coming with the software. If you didn't get the chance to enroll, feel free to check it out.
The image is quite tall, so we've cut it up and collected the informational bits in the gallery below. Make sure to use the "+" icon if you need to zoom in. Keep in mind that only features exclusive to Samsung Experience 9.0 are present here, meaning that the functionalities of the stock Android Oreo are not mentioned.