New Palm webOS phone for later this year?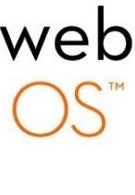 The Wall Street Journal said that "someone familiar with Palm's situation" is reporting that a new webOS phone will be introduced later this year. This is not expected to be related in anyway with the 2 models that Palm has said it would make for AT&T. Those phones are expected to be GSM variants of the current Pre Plus and Pixi Plus for the operator. With Palm's stock now less than half of what it sold for at the peak, Jon Rubinstein and friends have to get the next handset perfect or else we could see Palm disappear into that book of former American companies that became obsolete or irrelevant. Maybe if Mr.Rubinstein set up some "Town Hall" type meetings, hew could find out what the public wants to see in the next webOS models. We would guess that a larger display might be near the top of the wish list as a
3.1
inch screen does not cut it in today's 3.7 inch world. Other changes near the top of a list might include a sturdier build quality, improved QWERTY keyboard and better developer incentives to result in a larger selection of apps. Anyone disagree or have his/her own want list to share?
Palm Pre Plus Specifications
|
Review
Palm Pixi Plus Specifications
|
Review
source:
WSJ
via
everythingpre