New Google Settings app rolls out to support Google+ Sign-In
14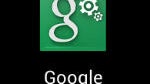 Yesterday, we told you about the new
Google+ Sign-In
that Google was launching to take on Facebook Connect. Soon after that announcement, people started noticing a new Google Settings app in their Android app trays. Some people got irrationally worried, but it quickly came out that the new app was rolled out in a background update to help support Google+ Sign-In, and give an easier way to access Google service settings.
Most of the settings that you'll find in the app have been a part of Android for a while, but they just haven't had a centralized location before. You could have gotten to the same settings page via the Google Maps settings, or Google Search settings, but now there's a dedicated icon in your app tray to make it easier to find. The Google Settings app was pushed out (similarly to how the Play Store is updated) in a background update of Google Services 3.0.
In addition to the old options to control your location monitoring, search options, and ad display options, the Google Settings app gives you quick access to Google+ settings and control over apps you've signed into with Google+. It's odd that voice settings and Google Now settings haven't been pulled into the app, but maybe that will come when a higher proportion of Android devices has Google Now.