New Fossil smartwatches available for pre-order this week
6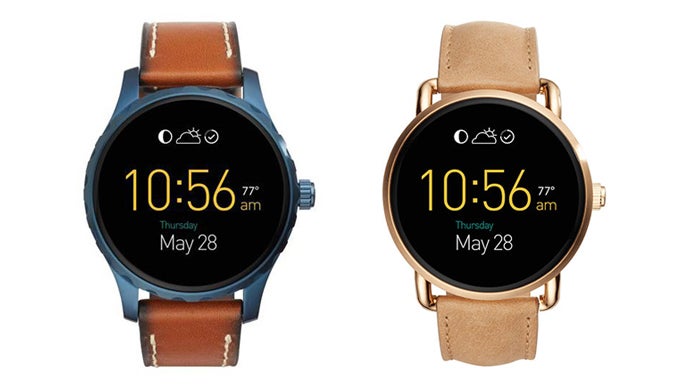 Fossil Q Marshal and Wander (from left to right)
Back in March, Fossil announced two new additions to its Q series smartwatch line-up, named Wander and Marshal. The two timepieces will be finally available for pre-order starting Friday (August 12), and will go on store shelves on August 29, starting at $295.
Apart from their different designs, the Fossil Q Marshal and Wander are very similar, down to the 45 mm case size they both sport. Straps for the two watches are interchangeable and available in various different material and color combinations, some of which you can see in the gallery below. Both timepieces run Android Wear and are compatible with Android and iOS devices, as well as various health- and- fitness-tracking apps, such as Google Fit, UA Record by Under Armour, UP by Jawbone and MyFitness Pal.
Fossil is marketing the Q Marshal as more of a rugged wearable, while the Wander is passed off as the more delicate and elegant choice. Speaking of ruggedness, there is no official word yet on whether the watches will feature some sort of water resistance, but if previous entries in the Fossil Q line-up are anything to go by, then this might be the case.

If previous Fossil smartwatches are any indication, the otherwise sleek looking timepieces might both feature the dreaded "flat-tire" display. If you are not familiar with the term, it is an unloving name given to the black space that takes up the bottom portion of the screens on some smartwatches, such as the Moto 360 series and previous Fossil Q models. Various important sensors are hidden beneath the black spot in order to decrease overall bezel thickness while leaving enough room for a bigger display. Unfortunately, this results in a round screen with a flat bottom that resembles a flat tire, hence the aforementioned term. The new Q watches sport even thinner bezels than those of their predecessors, but there is no official word from Fossil regarding their screens. All promo images show off predominantly black watch faces which would hide a "flat tire" if there even was one.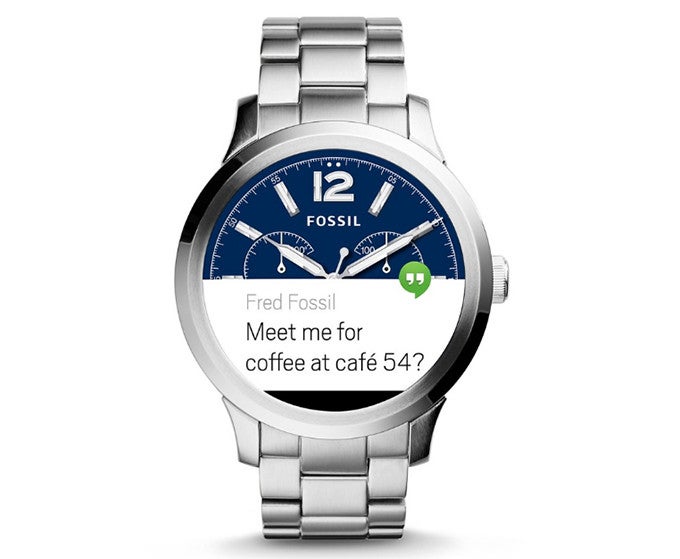 The Fossil Q Founder
We'd like to see more traditional watch manufacturers enter the smart wearables game and marry classic looks to cutting edge tech. Fossil most certainly fits that bill and knows how to build beautiful timepieces, but its first foray into the smartwatch market was marred by chunky, albeit good-looking, designs, "flat tire" screens and broader problems plaguing wearables at large. I'm wearing a Fossil watch right now – heck, I have been for the past 10 years – and I would just love to see a a great smartwatch from the brand that will make me swap it. Funny thing is, the current battery will probably last me until then.
source:
PR Newswire
via
The Verge