New 3G NEC tablet takes a run through the FCC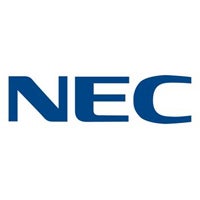 A filing popped up over at the FCC the other day that indicates NEC is looking for certification for a 3G tablet. There isn't really a lot of information about the tablet, which is marked as model KMP7R4D1-1A, but what we do know is that it will sport a GSM and a HSPA radio as well as Wi-Fi and Bluetooth.
As far as size, the device measures 114 mm x 199 mm, suggesting that we will be looking at a screen in the 7-8 inch range. Interestingly, the device also sports an earpiece and a microphone. The position of those two items suggests that this device may also be used in a classic phone position. Whether the device will have call capabilities or if it is a simply a feature to be used with software such as Skype, remains to be seen.
We've seen some
interesting innovation come from NEC
in the past, particularly in the Japanese market, so they could be cooking up just about anything. We saw three new additions to NEC's line up at MWC this year. Those devices all
sported Ice Cream Sandwich and LTE
. Since this mystery device doesn't appear to have LTE, it probably isn't one of those, but perhaps we can expect the finalized version of this device to take cues from the styling we have recently seen from NEC.