Nearly all Sprint LTE phones will have NFC
2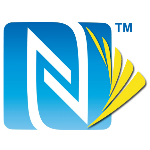 NFC adoption has been painfully slow in the United States. Despite promises of amazing things like Google Wallet, Paypal's NFC options and Android Beam, NFC just isn't in enough devices to make the technology worthwhile. In fact, the only smartphones in the US market that have NFC chips built in are the Nexus S, Galaxy Nexus and a couple BlackBerry phones.
That looks like it could change though, because Sprint is now saying that most LTE smartphones on the carrier will have NFC built in. Sure, Sprint is one of the smaller carriers in the US, and it doesn't really have an LTE network, let alone LTE phones just yet, but that isn't stopping the company from looking towards the future. Sprint's director of consumer product marketing, Trevor Van Norman, has said that the company will make sure all LTE devices on its network have NFC except for low-end devices which may need to leave it out to keep the price down.
Of course, there is a pretty big reason for carriers to adopt the technology, because carriers will get a cut of any payment transaction made via an NFC device. Van Norman flat out admitted this, saying, "We want to drive transactions, but it's to get a cut of the offer." It's a wonder more carriers aren't pushing the technology more.