NPD data shows tablet buyers increasingly choosing Wi-Fi over data plans
9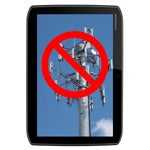 According to results collected by NPD Group, the adoption of cellular data connections by tablet users is falling over time
as more users embrace a Wi-Fi-only model for their devices. In spring of this year 60% of tablet owners used only Wi-Fi on their tablets, but that figure has now grown to 65%.
NPD found 6 months ago that 5% of Wi-Fi-only tablet users planned to adopt a cellular data connection, but that clearly wasn't representative of tablet buyers since, as the overall number has fallen fallen by 5%. The most likely explanation is the high cost of a second data plan for a tablet, coupled with the prevalence of Wi-Fi hotspots and different usage patterns; you need to be able to receive a call on your phone anywhere, but most people still view the ability to access data on a tablet away from Wi-Fi to be something of a luxury.
Mobile networks have been hinting towards shared data plans to address this, and starting sometime in 2012 it may be possible for a single data plan to support both a phone and a tablet – or in the case of a family plan, several different devices. Mobile carriers may have to act aggressively if they hope to draw in more tablet use to their networks, as tablets are still in the early-adopter stage, a consumer group that is generally
less price-conscious
than consumers as a whole.
If early adopters are already shirking data plans, then broader adoption may depend strongly on cost. The advent of inexpensive smaller Wi-Fi tablets like the Kindle Fire may already be showing what a more mass-market approach is to tablets.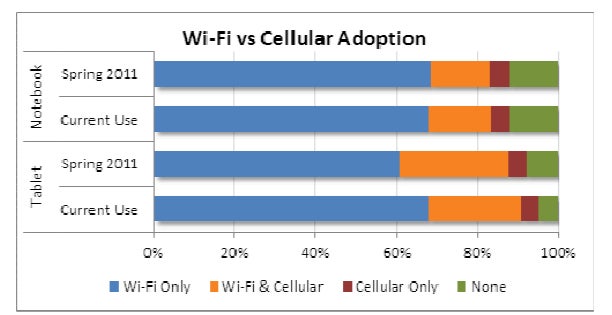 source:
FierceWireless