NBA JAM for Android updated with Google Play Games, but it's still a buggy mess
9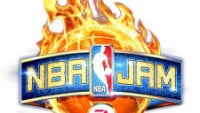 NBA JAM has been a game that has been mostly ignored by developer EA. There have been very few updates since the game's release, and most of the worst issues with the game still exist after over two years in the Play Store. EA has finally updated the game to add Google Play Games support, but unfortunately hasn't bothered to fix any of the bugs.
And, there are plenty of bugs to be had. The game was first released back in March of 2012, but it didn't even get tablet support until early 2014. In the time we were trying to install the game to test out the Google Play Games support, we have run into enough problems as to keep us from ever fully installing NBA JAM on either a Moto X or a Nexus 10. The first issue is that NBA JAM still uses the antiquated method of requiring an additional download after installing the APK itself, despite the fact that the app plus the additional files make up just about 400MB. The download of that additional file has either stalled or failed on every install attempt. Once, it claimed that a Nexus 10 with 9+GB of free space didn't have enough available storage; and, it even failed so hard as to require an uninstall to fix a problem where the app couldn't find the device storage.
All that to say that NBA JAM now offers Google Play Games support. So, if you can successfully install it, or have it installed, the online multiplayer is much more robust because of the matchmaking features of Google Play. There have also been in-game achievements added with leaderboards. If you have it installed, we hope you have fun. If you're buying the game for the first time, be very careful to test out the game as soon as it downloads, and don't waste your 15 minute return window.
Download:
NBA JAM
(US version $4.99)
NBA JAM
(International version ~$6.12)