New Tamagotchi game coming to iOS and Android in 2018, could feature AR mode
2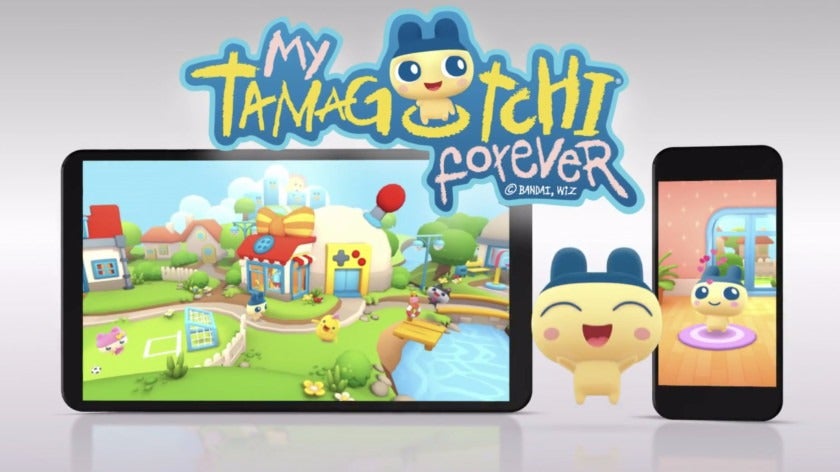 If the word "Tamagotchi" hits you right in the nostalgia gland, we have great news for you. The biggest toy fad of the 1990s and early 2000s is making a comeback on mobile. Bandai is planning to release a new game called "My Tamagotchi Forever" for iOS and Android.
My Tamagotchi Forever will be free to play (most likely with in-app purchases) and will premiere sometime in 2018. The gaming company also released a video trailer (see below) which reveals several interesting details.
All the basic mechanics from the classic game will be present here - players will have to feed, play with, and clean up after their virtual pet while also making sure that it gets enough sleep. However, there are quite a few new additions as well.
For starters, all of your pets will live in a place called "Tamatown", where you'll be able to interact with various different Tamagotchi characters. This could also mean that multiplayer might be present in some form in the game.
Another big feature that we'll most likely see is an AR (augmented reality) mode. Bandai didn't say anything about AR in its initial press release, but the trailer clearly shows the child and her mother interacting with a Tamagotchi in the real world.
Here are some other details from the press release:
+
Raise your Tamagotchi characters making sure you feed, wash, clean up and turn the lights out for a good night sleep keeping them happy and healthy.
+
Have fun with your Tamagotchi characters playing mini games and explore Tamatown together. Make friends with other Tamagotchi characters along the way.
+
Evolve your Tamagotchi characters from one type to another depending on how you care for them. You never know who they might become next!
+
Collect memorable moments shared with your Tamagotchi characters and the friendly town citizens.
+
Share your favorite moments with your friends.+ Tickle your Tamagotchi characters. They love it!
+
Earn coins by playing mini games and levelling up!
+
Unlock delicious food, cute costumes and colourful items to decorate Tamatown.
+
Compare your progression and Tamagotchi raising skills with your friends!
Last but not least, you can also register on Bandai's website to enter a draw for a chance to become the inspiration for a brand new Tamagotchi character which will be included in the game. If you'd like to sign up, click on the source link below.