Mr. Blurrycam takes a shot at BlackBerry 10 N-series keyboard
22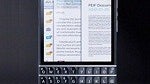 BlackBerry purists have been waiting (im)patiently for anything that proves the physical existence of a QWERTY keyboard device. There were some leaked marketing renderings of what the device should look like, but real is real, and so here we have a perfectly blurry "real" image of the keyboard that is to be on the physical QWERTY BlackBerry 10 device.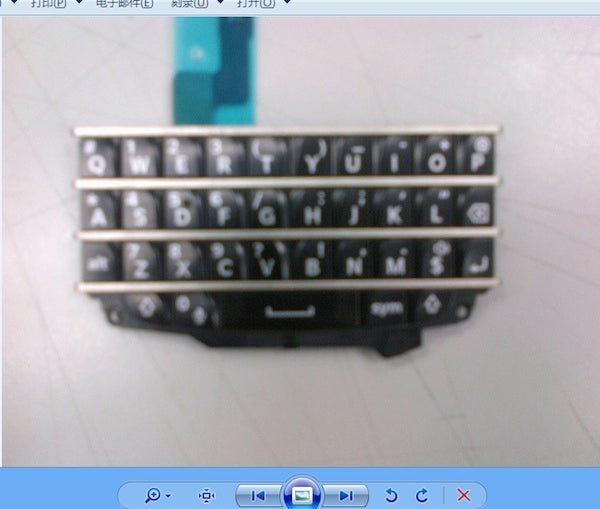 This purported BB 10 keyboard retains the successful layout of previous models.
Aficionados will notice immediately that the "frets" which separate the keyboard rows are straight, as are the keyboard rows. While we saw this from renderings, it is still a significant departure from gold-standard keyboard found on the Bold 99xx series. Since we do not know the dimensions involved, we are not able to guess if this will impact the small ergonomic value that the curved QWERTY keyboard possessed.
Despite the blurry quality, it is easy to see that form factor aside, the layout of the keyboard is exactly the same as previous BlackBerry keyboards. That is a good thing, a very good thing. Now, for you BlackBerry fans who have only two months to wait for the formal unveiling of BlackBerry 10, what are your thoughts?
source:
CrackBerry.com