Motorola ATRIX 2 gets its just desserts in the form of an Android 4.0 update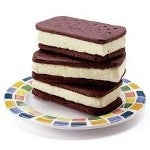 Getting Motorola to pass out Android 4.0 to one of its older models is like getting Scrooge McDuck to lend you a dime. It just is not going to happen. But every one in a while, something good does happen and for owners of the
Motorola ATRIX 2
, a very good thing happened today to their phone. Motorola has
updated the device
with Android 4.0.
People
and this app shows a larger picture, more numbers and a status update for your loved ones, pals and business associates.
Now if only Motorola would take that good feeling they get inside from updating phones and decide to update some of those models they say are
stuck
in the world of Gingerbreadland.
source: AT&T