Morgan Stanley rates BlackBerry's shares as an "underperformer", says MDM market is mature
52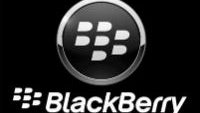 BlackBerry is not a favorite of the Wall Street analysts who cover the company. According to Bloomberg, 33 of them are covering the stock with only four of them putting a "Buy" rating on the company. Ten are suggesting that clients "Hold" the shares while ten are telling their clients to "Sell" the stock. Target prices over the next 12 months range from a low of $5 to a high of $14. The stock closed Friday at $9.80. Takeover rumors have propped up BlackBerry's value
with Microsoft rumored to be prepping a $7 billion bid for the company
. That would work out to a price of $13.23 a share.
U.S. brokerage house Morgan Stanley has recently studied the mobile security market and says that the market for mobile device management is a mature one. BlackBerry already has 50% of the MDM market, according to Morgan Stanley, and this rises to 75% on a dollar basis. While BlackBerry suggests that the ARPU for its BES service is $9 a month, Morgan Stanley's analysis suggests that the figure is actually closer to $8.
In addition, a survey of CIOs done by Morgan Stanley suggests that two-thirds of BlackBerry's enterprise customers own mostly legacy models, with many planning to purchase fewer new BlackBerry handsets going forward. The firm's analysts believe that a couple of things can help keep BlackBerry's enterprise business from heading south. New products and features could help pump up the BlackBerry Cloud Enterprise, which is part of the company's MDM services. It provides a link between a company's cloud messaging service and the BlackBerry handsets it uses. BlackBerry also can
benefit from the recent monetization of BBM
.
But overall, Morgan Stanley has rated the company's shares at "underperform," which in Wall Street lingo means that the stock will not do as well as the overall market. The securities house sees CEO John Chen looking to build new handsets by cutting expenses (meaning that you should continue to expect mid-range specs at best) and increasing the life cycle of its new models. On the software side, Morgan Stanley says that BlackBerry will look for new opportunities to create value. Overall, the analysts toiling for Morgan Stanley see BlackBerry dropping to $7, and that is assuming that the company doesn't start burning through the $3 billion in cash that it holds.
Thanks for the tip!
source:
Bidnessetc.com
Recommended Stories