Morgan Stanley: iPhone 8 may be delayed, pushing an upgrade super cycle to 2018
25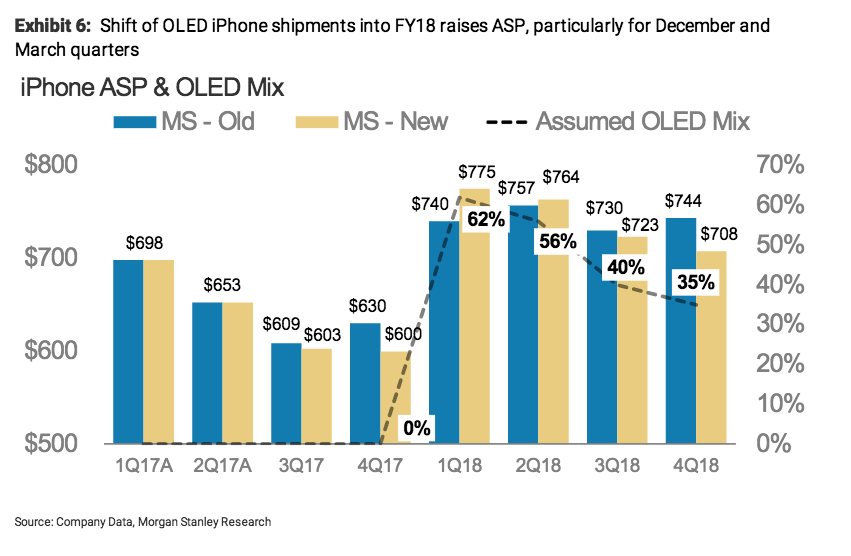 We've been on this rollercoaster before - analysts and supply chain sources predicting that upcoming iPhones will face production delays due to the scarcity of this or that part, or due to the complex nature of putting it all together. Such predictions usually bomb by Thanksgiving, when, whatever production bottlenecks Apple might have had, get ironed out. This year, however, Apple may be attempting something it's never done before - a brand new and complex design of a third
iPhone 8
that is said to be announced together with the
iPhone 7s
and
7s Plus
.
Thus, there might be indeed many pressing production problems, so Morgan Stanley's Katy Huberty is the next in a long line of analysts who have by now predicted delays in launching the iPhone 8 at full speed. Last we heard, the problems with manufacturing yields for the new screen, camera, or
Touch ID
solution, weren't supposed to be
fully resolved before November
.
Morgan Stanley's analyst, however, is a bit more optimistic, not because she doesn't envision any delays, but because according to her those will just push Apple's expected upgrade supercycle into the first half of 2018. Even if the iPhone 8 lands on the shelves later than the iPhone 7s or 7s Plus, she mentions, consumers will be hard pressed to resist an upgrade:
In light of the most meaningful feature and technology upgrades in iPhone's history - including OLED displays, wireless charging, and 3D sensors for AR - we believe it's reasonable to assume the new, higher-priced OLED iPhone ships in October rather than September.
As you can see from the chart above, Morgan Stanley has altered their iPhone 8 sales predictions based on the supply bottleneck rumors, and have moved the bulk of its expected sales to H1 2018, with the respective huge increase in the average iPhone selling price for Apple. We can only imagine the quarterly profits Apple will be racking next year, if all of this goes to plan.