More pictures of the Samsung Trance
10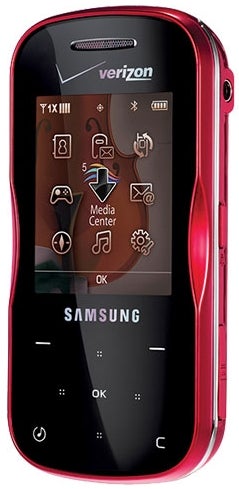 Samsung Trance U490
user guide
, but today we got more official looking pictures, showing that the device will be offered in all black and a red/black combination. On the back there is a label saying "
Audio by Bang & Olufsen ICEpower
", so we hope this means the Trance will have good music quality. Other features of the slider include 1GB of internal memory, 3.5mm headset jack, touch sensitive control pad, 1.3MP camera, and 16GB microSDHC support. The device is expected to be released by Verizon in Q2.