More jobseekers are going mobile [infographic]
1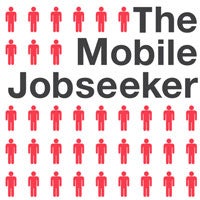 Some may think that using a phone to search and apply for jobs is a task reserved for the tech enthusiast. A new infographic shows that mobile job seeking is more common that you might think.
Mobile job search and recruiting firm, JIBE, assembled this graphic using data compiled by marketing research company, Kelton Research. They found that 86% of jobseekers that have a smartphone use it in some form or another during their job search.
Of that 86%, 65% use it to search for positions, while 47% actually apply to jobs from their phone. When asked about the challenges of applying to a job from a smartphone, half said that career sites are not optimized for mobile.
The changing landscape of the modern day jobseeker makes it more important than ever for companies looking for the best and brightest talent to take a look at their application process and see if it accessible and convenient from mobile platforms.
source:
Mashable