More images of a supposed clone of the Apple iPad Air 2 creep up
15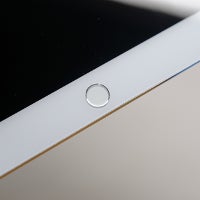 Apple has proven to be quite inflexible with its product announcements and subsequent launches (not necessarily a bad thing), and that means that we can expect the Cupertino-based company to out a sequel device to the
iPad Air
in just a little over a week from now. Like most things Apple, interest in the next iPad is definitely not lacking, and that, more than anything else, ensures a steady supply of related leaks and rumors. Case in point: these new shots of a supposed replica of the upcoming iPad Air 2.
Right off the bat, we'd like to repeat that: there is no guarantee that the device seen in the below images will end up being the real deal. Regardless, we can't deny that clones like this one have been right on the money in the past, the most recent example being the
iPhone 6
.
In any case, we're looking at a tab that is fairly similar to the original iPad Air, though it is notably slimmer and also sports a chrome ring built into the circular home button, indicating that the company's proprietary TouchID fingerprint scanner may very well find a place in the next iPad. Both these changes make sense -- we've already heard it said that the iPad Air 2 will be the slimmest slate on the market once its released, and the body of the industry though that Apple will for sure include TouchID with the first iPad Air. Thankfully, it won't be long until we know for sure if either of those two predictions had it right all along.