Mobile payments still 2 to 4 years away, few customers excited
9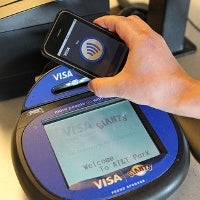 Back a couple of decades, many people thought that in the future people would be flying jetpacks, be fuel independent, have motorized shoes and use their cell phone instead of cash money or credit cards. Well, the years have passed and when it comes to mobile wallets they have not become a widespread reality and they're not likely to go mainstream in the next couple of years either. Late last year, an NFC chip was built in the Nexus S and we held our breath for 2011 which - hopes were - was to become the year of mobile payments.
Now, the end of the year is close and only a few phones have the technology, but the problem is not only in the lack of massively adopted NFC chips - it's the merchants who have to install costly terminals supporting the new method of payments and not everyone is in a hurry. The widespread opinion is that it will take another two to four years until we see a massive adoption of mobile wallets.
Customers are not in a hurry either. A KPMG study found that a
mere 23% of consumers were enthusiastic
about using their phones for payments, with the biggest percentage among young adults. Many doubt the practicality of it - after all a credit card isn't that heavy to carry around. Additionally, while Google promises unmatched security, people still fear that losing their phone could turn out a costly mistake.
The prospects for the market are nonetheless huge. In 2012, it's expected to reach $2.1 billion in scale and until 2015 that number is to grow more than ten-fold to $22.6 billion.
"

2012 will be about a beta

and expanding that beta test. It will take some time for these this to become mainstream,"
Thomas Kunz, senior VP at PNC Financial said.
"There are 11 million merchants in the United States, and nobody's being paid to make this change. Using a phone instead of a card is not such a big deal, at least right now."
Currently, there are around 500,000 NFC reader terminals installed at retailers.
What do you think about using your phone instead of a wallet to pay for goods? Is it really the gamechanger it's hyped up to be?