Microsoft will hold your hand and help you build a Windows Phone app in 30 days with Generation App
2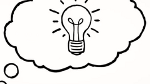 Let's say you have a great idea for a Windows Phone app, but don't know how to start. Who better than Microsoft to
hold your hand through the entire process
. The Redmond based software giant's Generation App has a tagline that goes, "
Start with an idea. Code that idea. Then market it to the masses
". And while that is an obviously streamlined version of what is a much more complex process, Microsoft will show you what to do in just 30 days.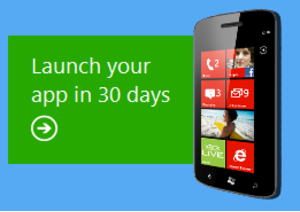 With Microsoft's help, you can launch an app in just 30 days
The first step after coming up with your brilliant idea is to go to the 30tolaunch.com website. At the site you will find some apps that went through the Generation App process and are now listed in the Windows Phone Marketplace. That should give you incentive. With the program, Microsoft divides the work of building an app into
weekly chunks of tasks
. For example, in week one you learn the principle of Metro UI design, build a Silverlight application and a slash screen for your app. And by the end of week one, you will have already designed the keyboard input for your app and much more. Each week also includes a video that helps you understand exactly what needs to be done and how to do it.
It is a pretty intensive four week course that is akin to immersing yourself in language training for a new job you are taking in China. Still, if you follow the steps exactly as laid out by Microsoft, you might just become a Windows Phone app developer. And besides building an app that you hope will make you rich and famous, your app will also be competing with others for a prize. Who knows, 30 days from now you
might have developed the next Angry Birds
.
source:
GenerationApp
via
WPCentral