Water gun fight: Microsoft announces new emojis, cites values
11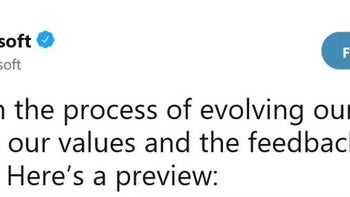 As we noted in a
recent article
, just as the emoji tides were changing (2016), Microsoft went the other way. Now, on the heels off Twitter, Facebook, Samsung and Google, the company is heeding the political call. Microsoft announced today that it will be "evolving" its emojis to better reflect the company values. They also provided a sneak preview of one new emoji, which happens to be a water gun. Although they were the last hold out, inn a time where social media ensures that everyone is having a 24-hour discussion about all hot button topics, what other choice is there?
The emoji: pinnacle of value expression..
It is not the first time any of the tech giants have altered their emoji offerings to suit the political climate. Everything from gender neutrality to gun control has had its support touted in the emoji public square. It seems all the big names are now onboard and will no longer provide users with emojis depicting real weapons. No one is really sure which small, cartoonish figure will be the next subject of public opinion. Perhaps the knife emoji is next? What are your thoughts on the emoji crisis, and do you think emoji
updates
like this roll out faster than critical bug fixes? Let us know.