Local news being tested for Google Now
6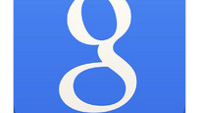 Google is in the process of testing a
local news card
for Google Now. This would definitely make sense since the application is supposed to know where you are at all times while sending you timely information that is important to you based on past searches, your calendar listings and more. A beta test for the local news card is taking place inside Google.
The local news card is currently in A/B testing with feedback from those users getting the card inside Google, playing an important role in determining Google's final decision. Local news has been a niche that for one reason or another, networks and news agencies have been unable to profit in. Will it be different with Google in the Google Now format?
"One thing we're testing right now is a very local hyper-local news card. Which is really useful—it teaches me things about my neighborhood. For example, I found out Miss Mexico came to my son's school, I saw that [the local] Chipotle was giving out burritos, and someone was stabbed in the park near my house. It's very, very targeted to you and your interests."
-Johanna Wright, vice president of search and assist, Google
Local news in Google Now would be like having a local paper with the latest crime report and restaurant openings. The only worry that some have is that it will take away from what the service is supposed to do, which is to provide users with timely information they need when it is needed. If you haven't experienced Google Now, it is made up of cards that pop up with the current traffic information to your home (when you're out), stock quotes throughout the day, local weather, sports scores and more. It is now also available at the Apple App Store for your iPhone in addition to coming installed on Android devices running Android 4.1 or higher.
The question is, does local news belong on Google Now? Google is testing to find out the answer to that very question right now.
source:
Quartz
via
TechCrunch