LightSquared's Phil Falcone blames others for GPS interference: "We're not interfering with them. They're interfering with us"
10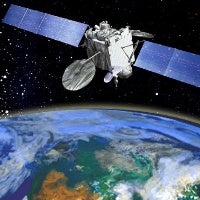 LightSquared has hit the news recently after inking a 15-year deal with Sprint over LTE, but getting that 4G network up and running has been anything but easy – AT&T and Verizon have both stood up against it, citing interference with GPS signal. And not just simple interference – the signal transmitted by LightSquared's 4G towers is said to be
blocking GPS
as it's more than a billion times stronger. The response has been the Save Our GPS Coalition, but the country's two biggest carriers also seem to have the same cause.
Now, however, hedge-fund manager and billionaire heading LightSquared, Phil Falcone, fired back claiming that everyone knew about the interference issue in advance and that actually
"we were mandated to build this network and now the GPS community is saying, 'They're interfering with us'...[They] knew of this eight years ago."
Who's to blame? Falcone accused other companies of not putting
"the proper filtering on their devices."
Stronger filters would be able to correctly determine which signal should be received, Lightsquared argues, while the Save Our GPS coalition counters that such filters are impossible to develop.
"They are leaking into our highway. We're not interfering with them

They're interfering with us

,"
Falcone concluded
.
Before you run away from what seems like another he said/she said conflict, let's go back to the
technical side of the problem
which lies in the part of the spectrum that LightSquared uses, an area where the GPS and LTE bands are very close and interference occurs. LightSquared owns a huge chunk of US spectrum, in the L Band between 1525 and 1559 MHz, but the initial 10MHz chunk it chose for LTE is where interference happened as it's used for GPS augmentation. The company has agreed to test another piece of spectrum farther away from GPS's frequencies and half the power of its network, but the final solution won't be easy to find - it'll take joint efforts from both sides.