Life saved by an Apple iPhone and Words with Friends
16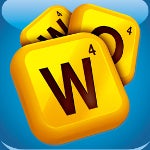 In this day and age of smartphones and apps and mobile communications, you never know when the person that you are speaking to, or playing a game with, might somehow save your life or the life of a loved one. According to the Kansas City newspaper
Ozarks First
, an resident of Blue Springs Missouri, Beth Legler, had been playing the Scrabble-esque "Words with Friends" on an
Apple iPhone
for about 2 years. One day she was matched up in a game against Georgie Fletcher from Australia. Mrs. Legler and Mrs. Fletcher became friends playing the game and fate was about to step in to save a life.
While the two women were on different continents playing "Words with Friends", Mrs. Fletcher mentioned that her husband was feeling ill so Mrs.Legler asked her to turn on the chat feature of the game to pass along the symptoms. After all, her husband is Dr. Legler, and once he heard what was troubling Mr. Fletcher, he suggested that the latter
head for the hospital immediately
. It was life saving advice as Mr. Fletcher was diagnosed with a
99% blockage in one of his arteries
and could have died quickly. "
Had I not had that random opponent all that time ago…
" Mrs. Fletcher said about the incident, "
I just think Beth and I were meant to meet on this game
."
Whenever you are being scolded by someone about why you carry around and look at your smartphone all of the time, or are asked why you waste your time playing games on your phone, just remember this story and look at the person squarely in the eyes and say, "I'm just preparing to save your life."
Of course, too much of an obsession for the game can be bad for you. Just
ask Alec Baldwin
.
source:
OzarksFirst
,
MacObserver
via
TUAW