Lenovo ThinkPad to taste ICS in Q2?
0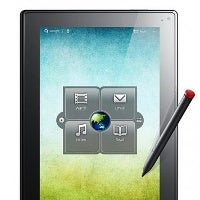 The
Lenovo ThinkPad
tablet is yet another Honeycomb tablet that is set to get updated to Android 4.0 Ice Cream Sandwich in the second quarter of the year, Lenovo confirmed. Previously Lenovo said that it will push an over-the-air update to the ThinkPad and IdeaPad, but didn't clarify exactly when.
The company has joined other manufacturers in the update process and it's tablet has
got the guts to handle ICS
. The ThinkPad features a dual-core 1GHz Tegra 2 processor, which currently runs on Honeycomb 3.1. The ThinkPad features a 10.1-inch WXGA screen and supports 3G connectivity.
Sadly, there's no exact date for the arrival of the update. We'll update you on that as soon as it becomes available, so stay tuned.