LG falls behind Samsung in phone OLED displays, may source them from China
4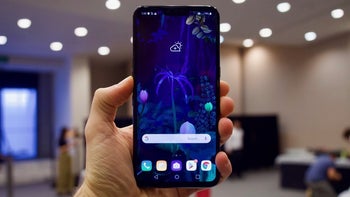 Oh, how the mighty have fallen! LG used to breathe down Samsung's neck when it came to OLED displays but with the focus of the world's largest phone maker moving to small, flexible ones for phones, the division of labor now seems to be LG for TVs and Samsung for handsets.
Such is the dearth of OLED-making abilities over at LG, that the company will
reportedly
turn to the Chinese BOE to source them for its own phones going forward. Huawei has already moved from LG panels to BOE for its flagship phones, and now LG itself may be about to do the switch.
It's all part of the cost reduction strategy introduced by the new mobile department head which may see the production of LG's handsets moved to Vietnam, where Samsung is as well. The orders to LG Display for OLED panels have been getting progressively smaller, as the company seeks to keep the inventory low, resulting in some shortages for the V50 model, for instance.
The share of LG Display screens in the company's own handset production portfolio has been about 30% so far, but slid to 20% this year, and Apple accounts for 85% of those orders, too, leaving very little for LG's own phones. In short, the Chinese from BOE can produce OLED panels cheaper and in larger quantities, and this is the simple reason why LG may be going with them instead of its own small OLED display production. When it comes to large OLEDs for TVs and the like, though, LG is still king.