KingRoot is China's most popular one-click Android root tool, now translated in English and ready to serve you
25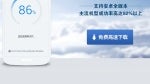 KingRoot is a famous root tool in China that just armed itself with an English translation and went on to conquer the wide world outside the People's Republic. It's best described as a tool for "lazy people" who want root access on their Android devices. And truth be told, we're perfectly happy being scolded at, if it means no fiddling with adb commands and finicky USB drivers to get the keys to the sacred kingdom.
KingRoot doesn't need a third party recovery installed, although if you root, you are 99% likely to put one either way. The app is cloud-based, meaning that it looks up the best root method for your particular device, and gives out a honest try at deploying it. Root success is rated as higher than 60% in general, which means the app is pretty good at doing its shtick if you consider the vast quantity of different Android devices out there ("fragmentation", in other words).
KingRoot's developers have made it perfectly clear what their app installs and does not. What goes into the root recipe is the SU Binary (installed in System/xbin so you can keep root access permanently), and KingUser (a SuperSU analogue to manage your root access). And should the KingRoot app fail to bust your device open, you can let the desktop KingRoot application have a crack at it - the developers claim this one's "an expert in Samsung root field", which is certainly no joke, as rooting Sammy's handsets has been pretty complicated since the KNOX security layer was incorporated.
But we mentioned KingRoot beams data to and from the cloud, right? What kind of that is that, mister??? Don't worry, KingRoot has been asked this questions tens of times already, and is ready to hand you a response written in cursive. The app collects the information it needs from your device's ROM. Said information passes through the KingRoot server without being stored (because the devs will need to make their server as big as Google's to do that, in their own words). Your device's IMEI reaches the server too, but it gets encrypted and recalculated into another number to help the KingRoot team calculate their tool's success rate.
Using KingRoot is dead simple, though. Just download the .apk file onto your device and run it. That's literally all you're being asked of. Don't believe it? Well, right below the gallery, there's a video of KingRoot doing its thing on the Samsung Galaxy S6. Wizardry!