Jony Ive explains Apple Watch design, and calls out others for "theft" of Apple work
99+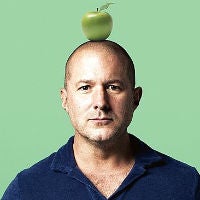 Jony Ive has long been known as the face of the design team at Apple. He is often found starring in videos talking about the "magic" of Apple products, but recently he talked with the director of London's Design Museum, and Dezeen transcribed some very interesting comments. Ive explained some of the choices behind the
Apple Watch
design, and also talked about his feelings in regards to others "copying" Apple's work. Unfortunately, Ive's comments lead to some odd questions.
In talking about the Apple Watch, Ive was asked why Apple had chosen to create a customizable interface, which is somewhat opposed to Apple's usual one-size-fits-all philosophy of software design. Ive said that the ultimate goal was to create a "flexible system" that follows a "singular idea", and expanded on the answer by saying:
One of the biggest challenges that we found was that we wouldn't all be sitting here wearing the same thing. I don't think we want to wear the same thing. Which is why we developed this system, not a single product.
So, Apple realized that not everyone wanted to be wearing the same watch. Everyone wanted to customize their devices and personalize their experience. We're not quite sure how this same scenario never arose during the design meetings for iOS, but no one asked that follow-up to Ive. It is a good answer to the question, but not exactly in keeping with Apple's usual tendencies.
Ive also talked about the design process, and why he doesn't appreciate when others "copy" Apple products. The basic reasoning once again makes sense, although the overall reasoning also seems a bit blind to the "inspiration" Apple has taken from the competition over the years. Ive said:
If you look at the work of the studio, and you think, 80 percent of this isn't going to work. One of the sad things is – and this is why perhaps we may seem a little testy when things we have been working on for eight years are copied in six months – but it wasn't inevitable that it was going to work. ... It's not copying, it's theft. They stole our time, time we could have had with our families. I actually feel quite strongly about it. It's funny – I was talking to somebody and they said do you think when somebody copies what you do it's flattering? No.
It's not hard to see these comments being specifically aimed at someone like Xiaomi; but again, we would have liked to see a follow-up regarding the similarities between iOS features and the competition. Of course, as we've
said before
, all of the cries from all sides about "stealing" and "copying" are overblown at best, and completely absurd at worst. Everyone is going to pick up features from everyone else, and all platforms get better for it. At the end of the day, the general feel of a platform and the services provided mean more than features. If you're into the Google ecosystem, you're more likely to go with Android, regardless of if you feel Control Center works better than Android's Quick Settings, or Live Tiles are better than widgets. Similarly, if you have invested a lot in iTunes, Android or WP features aren't likely to sway you. No one should be deprived of good features because they prefer a certain platform.