Jony Ive about companies that copy Apple's designs: it's not flattery, it's theft
99+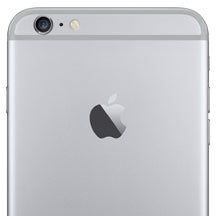 Jonathan Ive, the man who designs Apple's iPhones and iPads (among other things), isn't particularly happy about the fact that other companies often copy his designs.
Present at the Vanity Fair New Establishment Summit today, Jony Ive was asked how he felt about Xiaomi's products - some of which look a lot like Apple's. He said he doesn't see this (i.e. mimicking Apple's designs in general) as flattery. "I see it as theft, and it's lazy," declared Ive. He continued by saying that "a beautiful product that doesn't work very well is ugly."
Earlier this year, Xiaomi's global vice president, Hugo Barra (who led Google's Android division until 2013), denied that Xiaomi was copying Apple. However, the similarities between the Chinese company and Apple are quite evident, as we
proved in this post
. Of course, Apple-like designs can be found all over China (iPhone clones have been available to buy ever since Apple introduced the first model), but Xiaomi's case is special, because the company has quickly grown to be a major smartphone maker.
What do you think, is Jonathan Ive being too harsh in saying that design imitators are, in some ways, thieves?