Jolla Mobile to announce first MeeGo phone this year, launch two in 2013?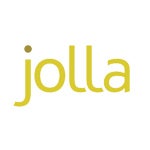 Jolla Mobile, the company that was founded by Nokia's former MeeGo strike-force, has been somewhat open to the media these days, revealing some interesting bits of info regarding its eventual upcoming devices.

In an interview with Tech Crunch, Jolla's CEO, Jussi Hurmola, has talked about the company's plans to bring not one, but two MeeGo smartphones to the market next year. One of those smartphones would be targeted to the mass-market, general consumer, while the other will be designed with devs and hackers in mind. That really seems like an ambitious effort, considering that Jolla currently has no more than 50 employees, although they do claim they are hiring "aggressively".
Interestingly, in a later interview with IntoMobile, CEO Hurmola almost denied to have referred to two devices. Apparently, what he had meant was that they want their devices to appeal mainly to the general consumer, but they want devs to enjoy them as well, that's why there will probably be a "developer mode" or something like that. However, that doesn't mean that we won't see devices soon. Thankfully, the CEO and co-founder of Jolla has said that the company's goal is to announce its first smartphone later this year. Launch timing, however, has not been announced.
Jolla Mobile has been founded and is being established as part of Nokia's Bridge plan, which aims to help employees leaving Nokia start up new businesses. Because of that, Jolla won't be completely alone in this crazy mobile world, but we don't really think Nokia will spend too much time babysitting Jolla. After all, Espoo is having more than enough troubles itself at the moment.
What do you think, guys, could Jolla accomplish what Nokia couldn't with MeeGo?
source:
TechCrunch
and
IntoMobile