John Legere's tweets make the Sprint deal look almost impossible to happen
18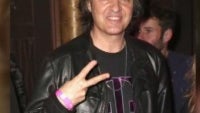 The purported
Sprint - T-Mobile merger acquisition
could be a big one for the US wireless industry, but for now, it's mostly an unlikely one. Although the nation's third largest carrier is as serious about getting ahold of the disruptive Un-carrier as a high-school graduate is about landing his prom date, meeting banks to finance a formal bid and trying to persuade the FCC that such a move will benefit the problematic industry, the deal looks risky. Not only is the FCC skeptical that forging a strong third contender from Sprint and T-Mobile's combined forces is what the industry needs to break out of Verizon and AT&T's duopoly, but John Legere, the magenta-colored carrier's prolific CEO, doesn't seem very excited at the prospect of becoming Sprint's new chief either.
For all we can tell by Legere's Twitter account, which has
entertained us in the past
as well, he's perfectly happy to be on top of T-Mobile, and one of his favorite past-times is spewing sport rivalry at the very company that's trying so hard to get him and his crew on-board. It can be quite hilarious at times, unless you work for Sprint, perhaps. Yet, CEO Daniel Hesse seems to be a good sport about Legere's sarcastic jabs - both in the virtual and business space.
"I don't think John's ever going to stop egging me on,"
he admitted.
Anyway, check out this impromptu best-of of Legere's witty, low-brow shots at the interested buyer of his company. Will his "striking mouth" ever be capable of talking the Sprint-talk if he were to take Dan Hesse's position one day?